Trusted By Insurance Companies, Municipalities,


And Major Developers.
Lots of companies do emergency tree removal. But few are so respected by insurance companies and government officials to receive multiple referrals after storms roll through… yep, the insurance companies call us!
Jarvis Tree Experts doesn't have to follow storms around seeking removal work. We are often the first call for insurance adjustors who are tasked with helping property owners recover after damage. They know that we understand safety and insurance requirements—and that we know how to preserve as much as possible.
We work hand in hand with professionals to minimize any additional damage that may occur if trees are improperly removed. If a tree has fallen on a building, certainly damage has occurred. But there doesn't need to be additional damage from the tree removal. We have the equipment and expertise to clean up the mess without creating additional problems. We know how to handle dangerous situations, and to avoid tearing up hard surfaces or other structural elements.
Our relationships with insurance adjustors mean that we can work back and forth with property owners to make sure everyone is satisfied. Conversely, if a property owner calls us, we know how to provide the insurance company with the right information so that the owner gets a suitable settlement.
And unlike some of those "companies" who send guys with chainsaws out after storms… we won't leave the debris on your curb waiting for the city. We clean up and carry off as much debris as we can.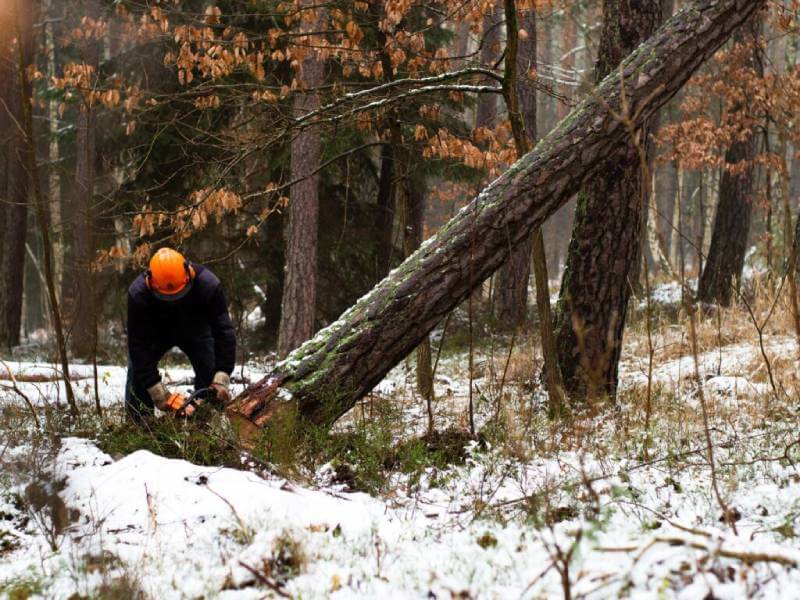 Want to know How To Solve Your Tree Problem Or Help Planning Your Next Project? Talk To Us.
Jarvis Tree Experts welcomes your inquiries about tree issues you may be facing or how to plan your next project.