Tree Removal Should Be A Last Resort.


We Help You Understand All Your Options.
Most tree removals will occur because a plant is diseased, damaged, or improperly placed. But there are numerous cases where a tree may not need to be removed, but can be treated to promote greater health and beauty.
Jarvis Tree Experts is experienced in helping property owners save trees whenever possible.
We begin by evaluating the tree and looking for and at the degree of disease or damage. Our trained arborist can provide you with an evaluation that offers treatments including pruning or other options that can save your tree.
But if saving the tree is not possible, or if you prefer to have the tree removed, we use methods that are designed to minimize damage or disruption to your property and other plants. Our trained, experienced staff uses proper rigging for safe climbing so upper limbs can be cut and removed. When required, we also use aerial lifts, bucket trucks, or even cranes to bring down the tree without damaging buildings or other landscaping. We have the resources to take on virtually any removal project.
Once the tree is down, we then make sure that the area is cleaned of debris. The tree can be chipped up to provide you with organic ground cover if you prefer, or removed completely. Your property will be left clean.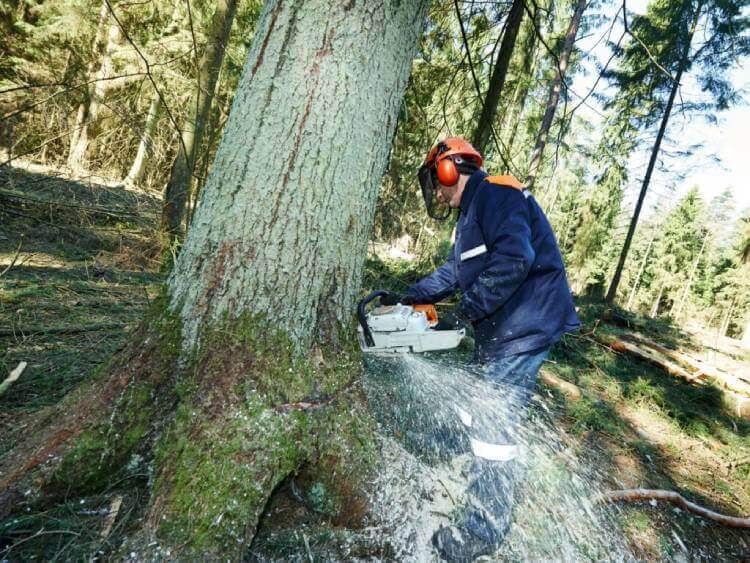 Want to know How To Solve Your Tree Problem Or Help Planning Your Next Project? Talk To Us.
Jarvis Tree Experts welcomes your inquiries about tree issues you may be facing or how to plan your next project.