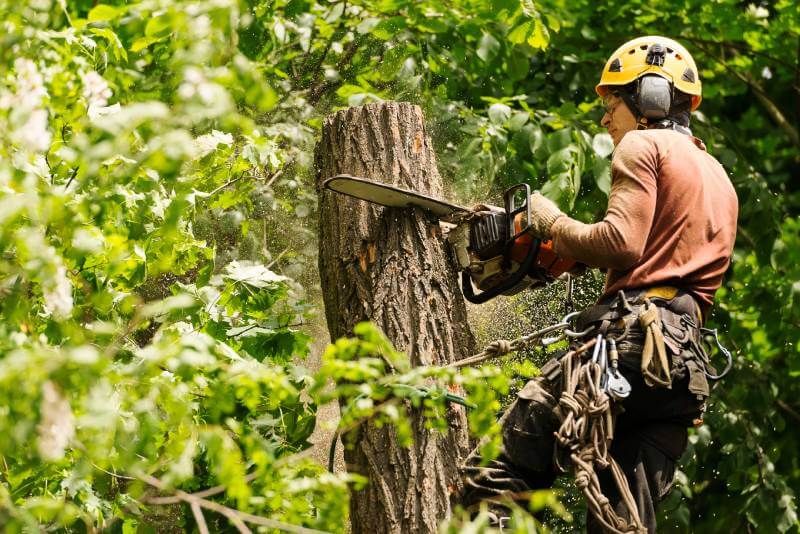 Many landscape planners have extensive credentials and examples of successful projects. But if your landscape project is important to you, it can pay to have a consulting arborist involved.
Consulting arborists can provide an extra level of long-term vision to landscaping plans. What will the project look like a year from now? Five years? How about 20 years? A consulting arborist can give you a vision.
A consulting arborist can also:
Help you select the best plant combinations for short- and long-term beauty
Advise you on maintenance you'll need as your landscape grows
Help you avoid species that are at risk for disease or predators in your area
Explain local regulations that may affect your landscape choices
Interact with architects, engineers, government officials, insurance adjustors, and others who may be involved with the project
Diagnose any diseases or problems with current flora that would need to be addressed
Help you consider how new buildings or additions would impact your long-term landscaping
To become a consulting arborist, an individual must undergo extensive training, plus have extensive hands-on experience working in the field. This combination allows a consulting arborist to mesh creative planning with real-world understanding for the best possible outcomes.
There's another very practical consideration: A consulting arborist can help avoid costly mistakes, both early in a project during permitting and long-term when it comes to evaluating maintenance, replacement of plants, and other issues.
And it doesn't have to be a big project—a consulting arborist can be an asset on a backyard remodel as well as a major commercial building or an urban planning project.
Our arborists at Jarvis Tree Experts can help you plan your project, counsel you on what plants to select, and advise you on the best way to install your trees and shrubs. To learn more, contact us and tell us a little about what you want to accomplish. You may be surprised at what we can contribute.
Originally posted 2022-03-09 13:57:54.
Originally posted 2022-03-09 13:57:54.